During 21-24 of February we were happy to attend the international exhibition Elec-Tec.
"Elec.tec", Greece's most specialized exhibition on electrical equipment, lighting and security systems made its debut in 2016. It meant to become a point of reference for the whole industry and promote its huge potential.
In its context we came in contact with hundreds of students and professionals in the electric industry who conveyed to us their admiration and their views about our work. The drive of our vehicle "Pyrphoros II" in the exhibition undoubtedly won the interest of many people including other exhibitors.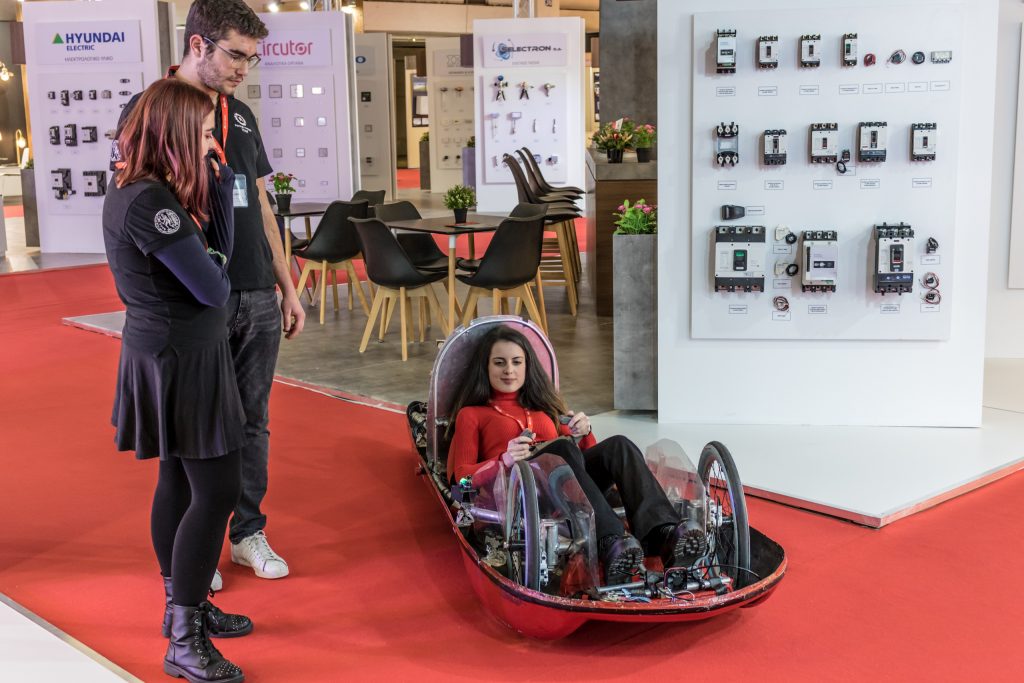 At the same time, we had the opportunity to hold a speech in the context of the event "Modern technologies in electricity" organized by the School of Electrical and Computer Engineering NTUA, where we presented our team through the process of designing an energy efficient vehicle from scratch, its difficulties and its benefits. In the same event we attended a series of speeches about electric vehicles and other electric technologies too. In this event, we were also awarded by the Testing Research and Standards Center of Public Power Corporation for our work.
In total, Elec-Tec was one of the greatest events we attended and so we gained a lot of experiences.