We where at a conference organized in Patras under the auspices of the University of Patras, the Polytechnic School of the University of Patras and the Department of Electrical Engineering and Computer Technology and attended by more than 1,500 delegates.
Three days full of activities, we took part presenting our Workshop which was a first approach to embedded AI, a field related to the implementation of artificial intelligence algorithms in embedded systems, brought together students from all over Greece who share their love for technological developments in our field of action.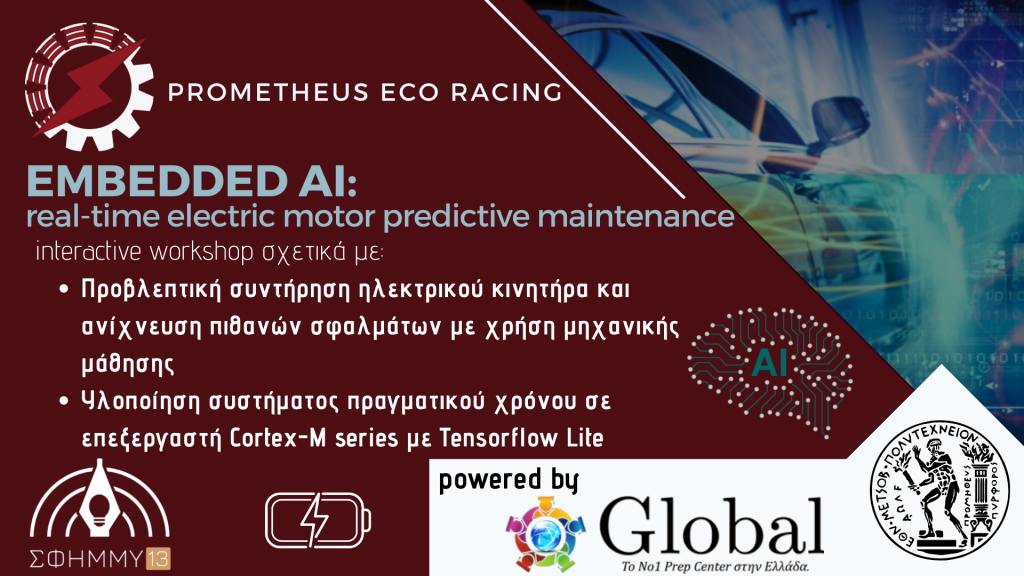 At the start of the Workshop, the participants were informed about our team – Prometheus Eco Racing Team – and about the three electric vehicles that we have designed and built to date, with special emphasis on our latest vehicle, which will compete this year for the first time in the new – for our team – Urban Concept category of the Shell Eco Marathon competition.
In the workshop, which we organized, led by Konstantinos Papadopoulos and Byron Ziabara, which was attended by more than 60 students, the participants implemented a system to maintain the safety of the driver of a city vehicle and specifically for the preventive maintenance of the vehicle's electric motor.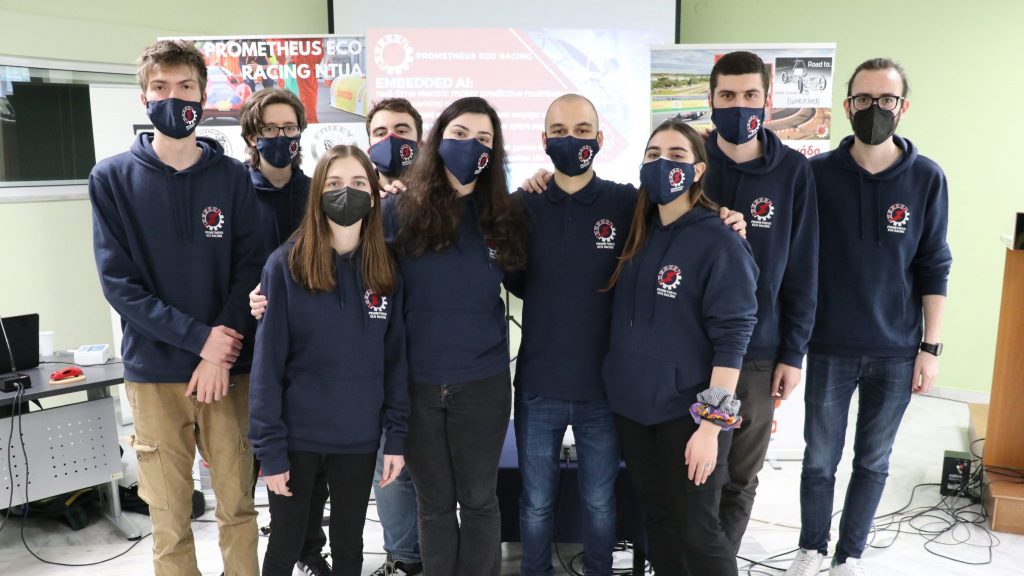 Konstantinos Papadopoulos initially explained to the participants that preventive maintenance consists of detecting dysfunctions during the operation of the electric motor and predicting damage much earlier than causing failure in the electric motor, through continuous monitoring of its condition. The participants' implementation of the system involved training a neural network and integrating it into a microcontroller so that by taking engine vibration measurements predictions are made for intelligent problem diagnosis in real time.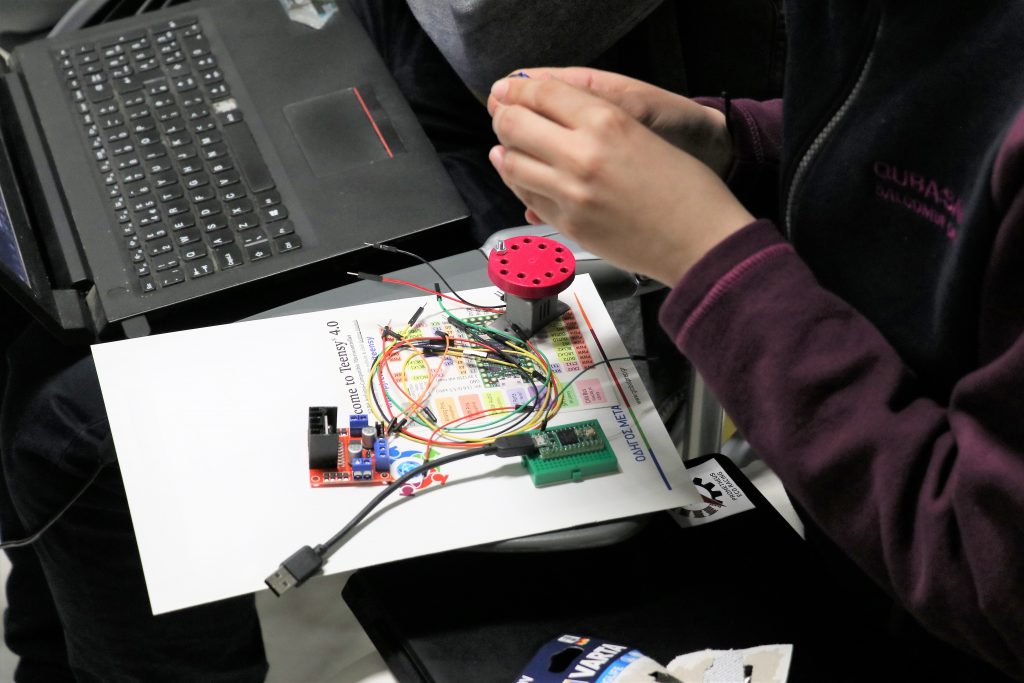 Our overall presence at the "13th SFHMMY" was particularly noteworthy, considering the comments and criticism from the fellow students who participated in our Workshop!
Maiopoulos Savvas
Member of Prometheus Eco Racing