Greek Energy Forum – What it is
The Greek Energy Forum (GEF) provides a platform in which energy professionals have the opportunity to network, exchange ideas and best practices on current industry developments and market trends in Greece and SE Europe, as well as to suggest and communicate proposals and energy policy reforms to governments and decision makers.
Greek Energy
Forum Awards Week 2020
This year's competition process was affected by the pandemic(Covid-19), with the result that the Awards' Event, that takes place every two years in London to be canceled for this year. However, the voting process had taken place normally and was completed shortly before the first effects of the pandemic. The organizers decided that after being named the best in each category, this year's process could not be canceled.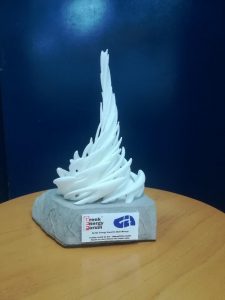 Our team, nominated together with the companies Helbio and Watt + Volt in the Energy Innovator category, emerged victorious, which shows our dynamics in the field and the recognition of our name.